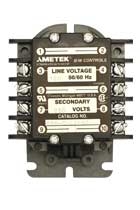 1500 Induction Style Relay by BW Controls
Related Technologies:
1500 Series – Induction Style Relay
The Series 1500 induction style relay with field convertible contacts provides a versatile and reliable liquid level control. The design also makes the 1500 one of the most durable relays available. Applications such as pump-control, level alarms and long distance applications can be easily performed with this device. Available with 1,2 or 3 isolated double break contacts, all rated at 25 amp @ 120V or 240 VAC. This device is UL & CSA recognized.